Which glove for which task?
When choosing a glove for your protection it is very important to choose a glove that meets your needs. This may vary from the need of comfort or dexterity to the need for chemical protection. The fit, the level of protection and the possibility of allergic reaction are all factors that need considering. Take a moment to study our guide to choose the right fit for your glove application.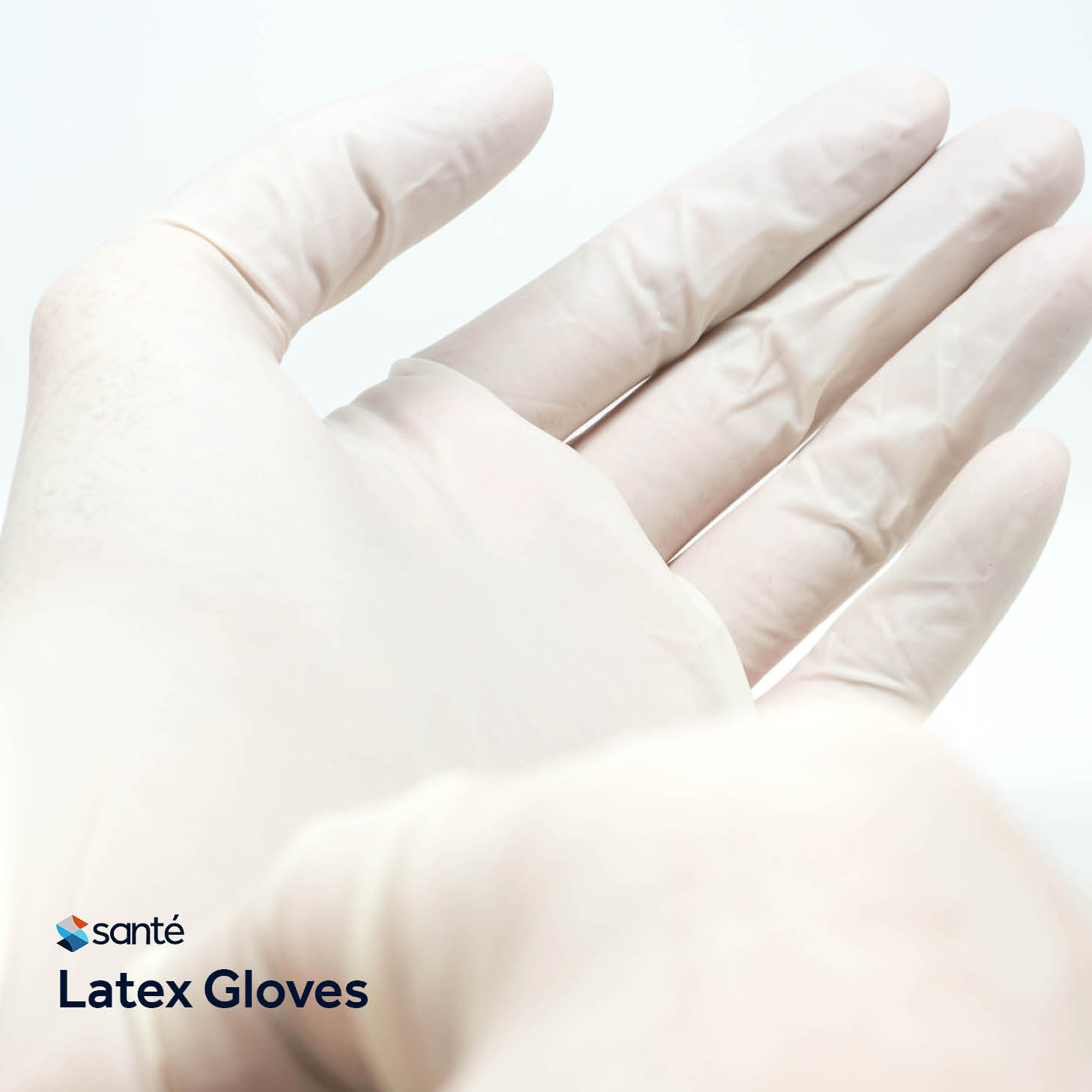 Latex Gloves
Latex Gloves are made out of natural rubber, they are the glove of choice for comfort, fit and dexterity.
Latex gloves provide a high level of flexibility and comfort alongside good protection.
Robust and reliable – latex gloves provide a good level of chemical, infection and contamination protection.
Available in powdered or power free.
Can cause latex allergies.
Costs can fluctuate dependent on weather or season.
In summary, Latex gloves are more elastic than Nitrile and more puncture resistant than Vinyl.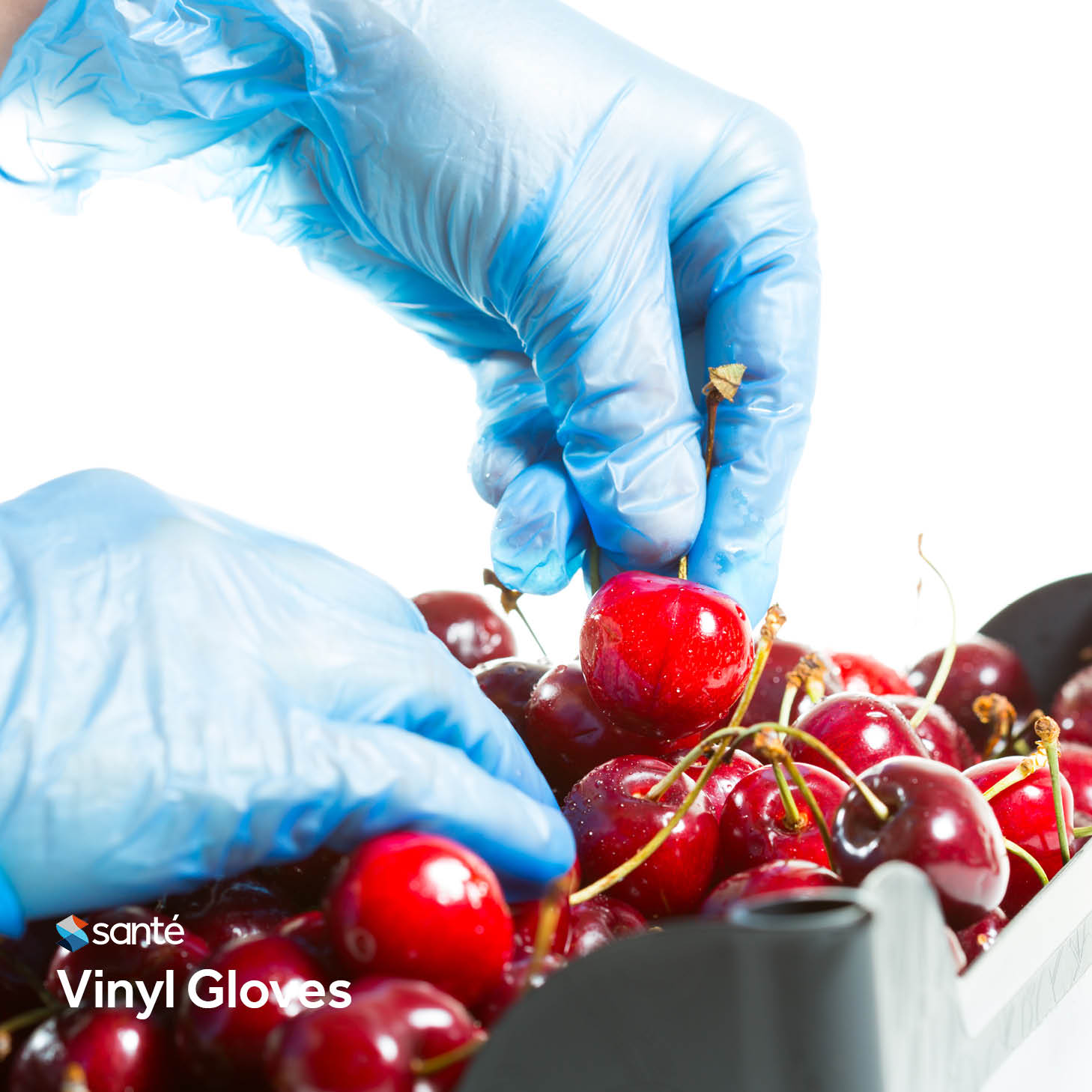 Vinyl Gloves
Vinyl gloves are the cheaper alternative to Latex and Nitrile, and are the glove of choice for situations where durability and high level protection is not a priority (such as the food industry).
Latex free – reducing the risk of allergic reactions.
Great for basic hand protection.
Cheap alternative to latex and nitrile.
Available in clear or blue, powdered or powder free (in some applications red, green and yellow are used).
Not as good a fit as Latex or Nitrile.
In summary, vinyl gloves are stronger than polythene but more cost effective than latex and nitrile, offering basic hand protection for short-term low risk tasks.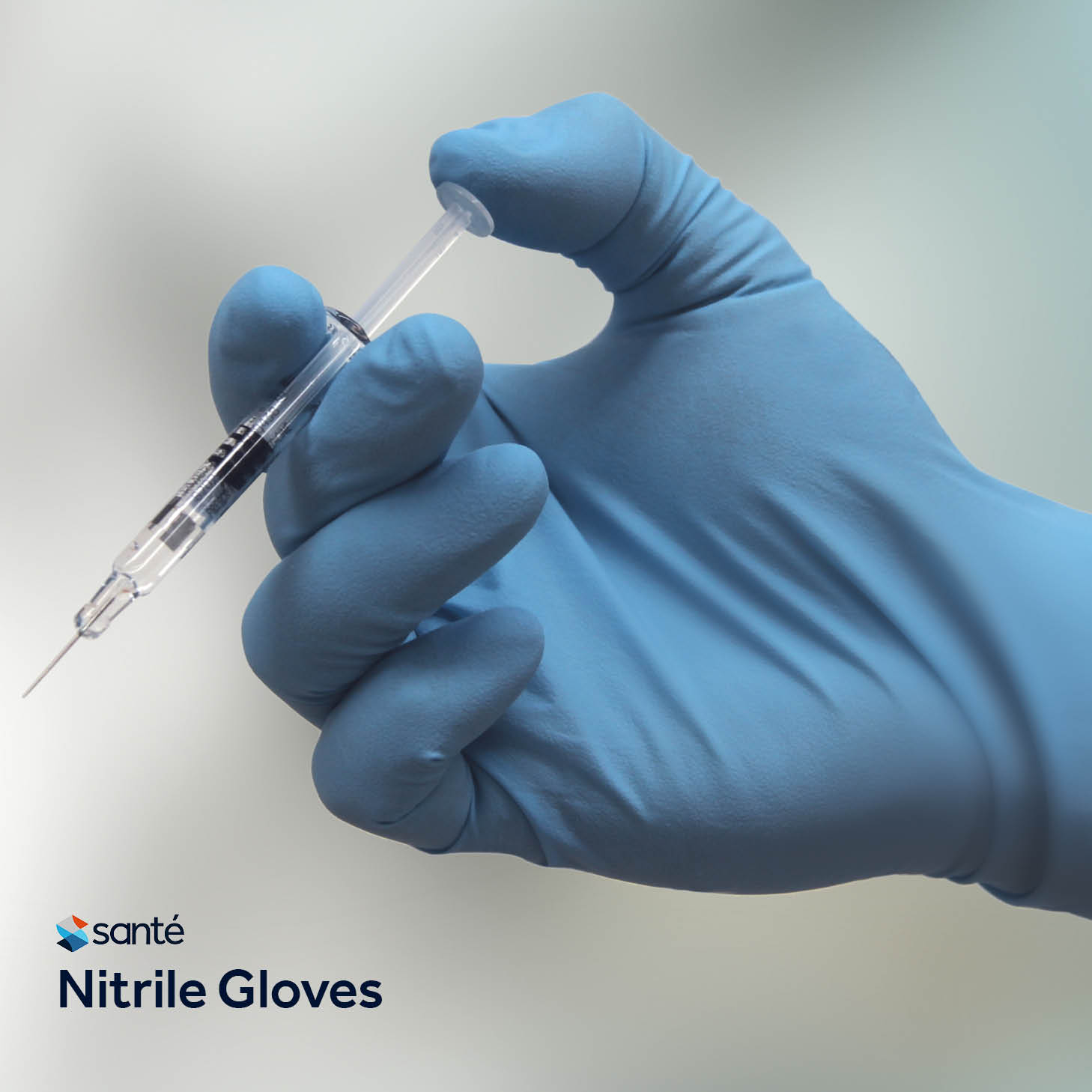 Nitrile Gloves
Nitrile Gloves are made from synthetic rubber and are the glove of choice for puncture resistance and chemical protection.
Latex free – reducing the risk of allergic reactions.
Are highly puncture and chemical resistant.
Good for dexterity and sensitivity – a comfortable fit.
Superior to latex as they provide protection against petroleum based products.
More expensive to produce than Vinyl and Latex.
In summary, nitrile gloves are the most expensive disposable glove option but with superior performance in a variety of work environments (due to the puncture and chemical resistant properties).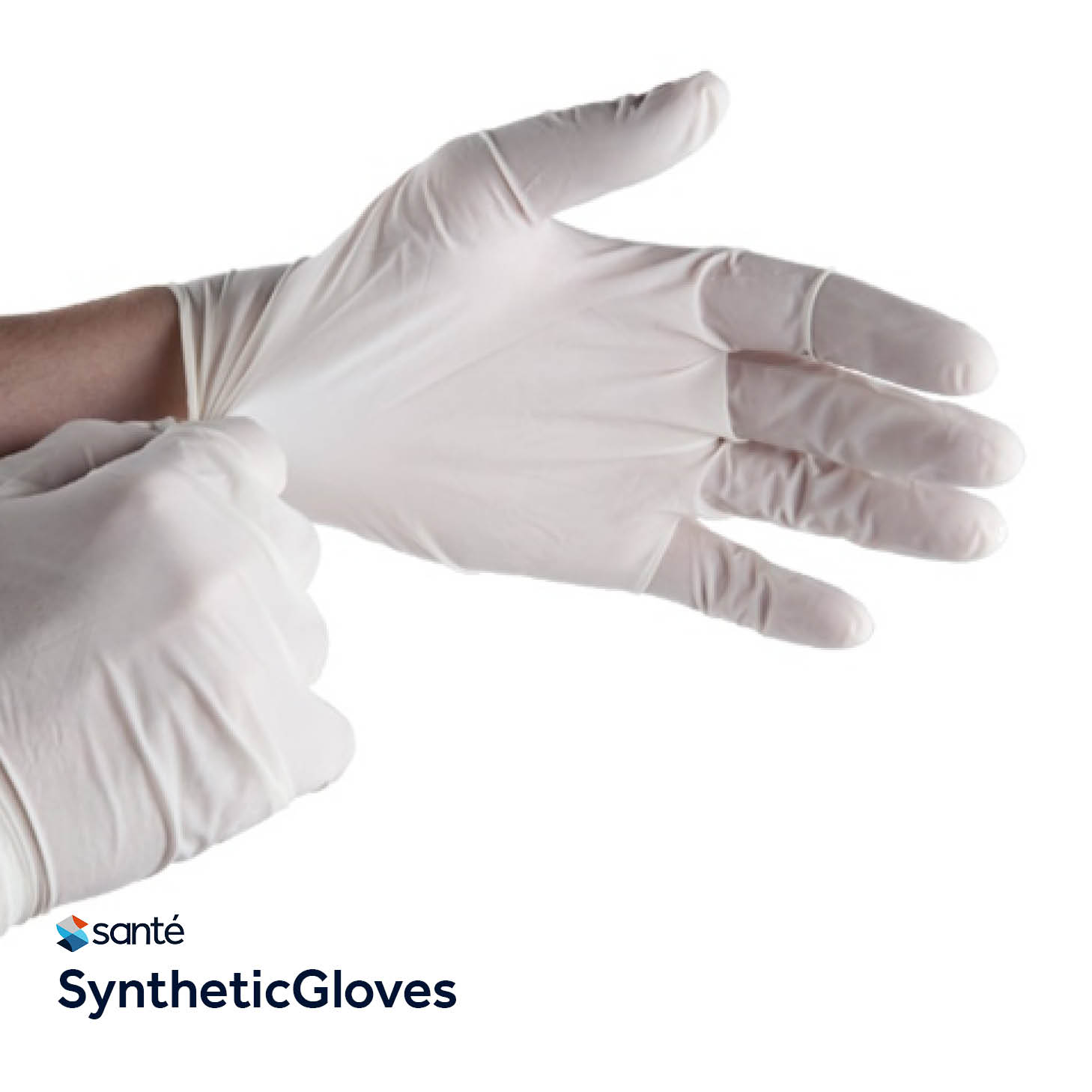 Synthetic Gloves
Synthetic Gloves are hypo-allergic and durable making them a suitable choice for a wide range of applications.
Latex free – reducing the risk of allergic reactions.
Very comfortable to wear, even with prolonged usage.
Softer, more flexible and greater sensitivity than Vinyl and Nitrile.
Better fit than vinyl, but less chemical resistant than Nitrile.
In summary, these durable, well fitting gloves are perfect for medical, laboratory and food environments, especially where high protection from chemicals is not required.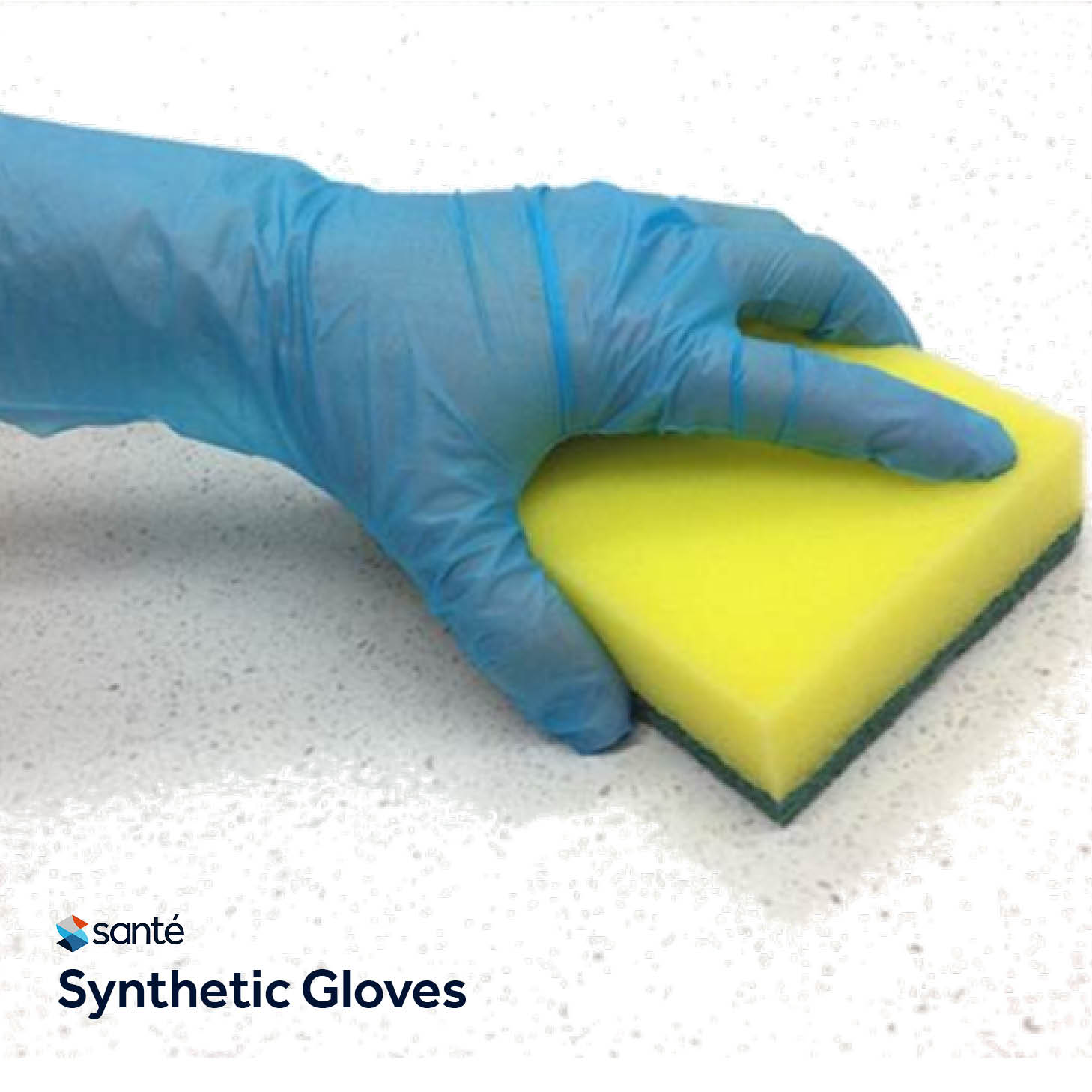 Superstretch Gloves
Superstretch gloves are allergen free and offer an environmentally friendly and cost effective option to Vinyl.
Lower cost alternative to Vinyl.
More puncture resistant than Polythene.
Food safe and odourless.
Skin friendly – no latex, softeners and silicone.
Suitable for short term use as limited protection offered.
In summary, superstretch gloves are the most economically viable glove for food handling and short-term use as limited protection is offered.
At Santé, we're committed to providing the most appropriate gloves for the task you have at hand – if you are still unsure, please contact us, or view our technical specification sheets for more information.
BACK TO ARTICLES